This amazing country, has a lot to offer to those travelers who are looking for a destination for family vacation. Our Costa Rica is a place full of beautiful landscapes, interesting history, lovely people, and breathtaking beaches. On top of that, Costa Rica is known in the world for its delicious gastronomy, which you will love.
The people who have the pleasure of traveling across this country, all of them agree to one thing: It's amazing. Costa Ricans with their lovely manners and welcoming way to treat will make you feel like home. With all the places that Costa Rica has in its territory you will enjoy it like in no other country.
The best places that you should know about before you choose the best area of Costa Rica for beach vacation
Costa Rica it's a wonderful country with so many incredible things, thousands of adventures to have, and memories to make. These lands are perfect for you to travel, alone, with your family, with a partner or with your friends. It has so many activities and interesting facts to know, that you and your companions will be amused by it.
There is a Costa Rica destination that you know for sure, La isla del Coco. This was the island where part of the movie Jurassic Park was filmed. And that is why is considered the most famous island of Costa Rica, besides how beautiful it is, of course.
Playa ballena, a very popular tourist spot due to its particular shape that closely resembles a whale's tail. Seen from the sky, that shape can be distinguished quite well, which is quite a wonder of nature.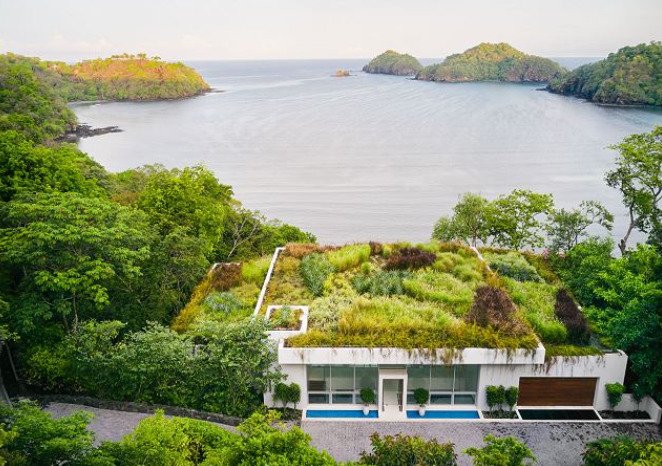 But, being more direct about best beach in Costa Rica to visit, there are many beaches for you to choose. Next, these are some of the most famous and beautiful beaches in Costa Rica:
Manuel Antonio National Park:
This wonderful and incredible place is located on the central Pacific coast, specifically in the province of Puntarenas. It has coral reefs, a very wide marine and terrestrial fauna that all visitors to this place would leave amazed. In 2011 it was selected in Forbes magazine as one of the 12 most beautiful parks in the world.
The magazine isn't the only thing that makes Manuel Antonio National Park stand out, it also has many beautiful landscapes. It has sunsets that are dreamy, warm and peaceful perfect for anyone who is passionate about photography. The fauna isn't far behind since it has mammals such as the coati, raccoons and primates that interact with tourists.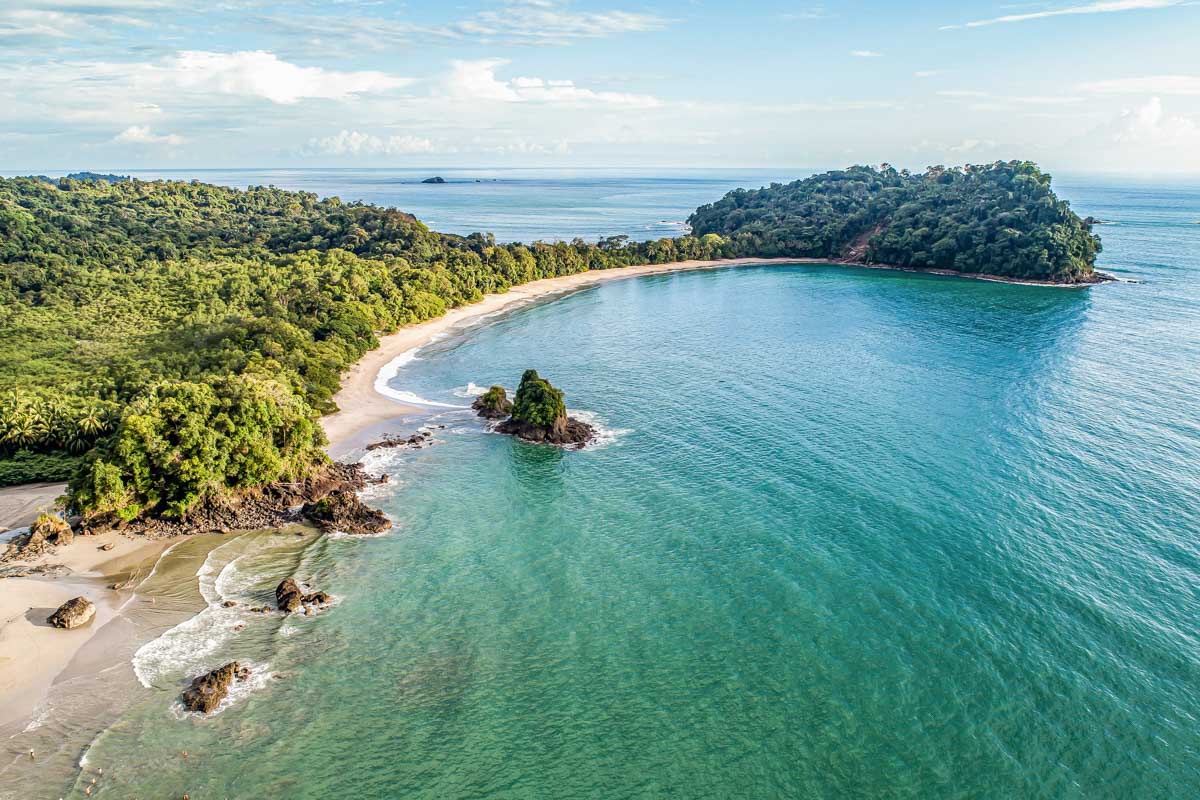 Tamarindo
An amazing little village without great elevations, that it has some hills that form Santa Elena, some of those are:
Morro hills
El Negro
Boquerones
Los coyotes
Zonchiche
Ventanas
Being located between the districts Tempate, Veintisiete de abril, Santa Cruz, and it's surrounded to the west by the Pacific Ocean. Its main beach is Playa Tamarindo, this is one of the destinations for Best Costa Rica Trips for Families. It has very soft waves, perfect to enjoy them quietly and have that well-deserved rest.
However, it has strong waves sometimes, which would also make it ideal for all kinds of activities. It would be the ideal place for activities a little extreme and full of adrenaline such as surfing. and it can also be the right place to take a walk, or a simple fishing time with your family. There you could have the best family vacation.
Conchal beach
Located in the canton of Santa Cruz, within the province of Guanacaste, this beach is recognized for its ecotourism. Something that attracts a lot of attention of this site, would be the horseback riding tours, and sport fishing. Activities such as snorkeling, scuba diving and golf are also practiced in here, and the  tourist love it.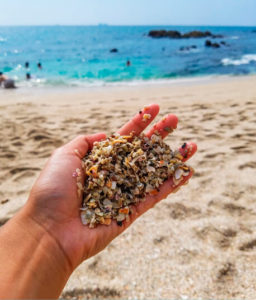 So, it's a great attraction for all types of travelers, whether newlyweds, looking for a beach of turquoise waters. Or more eccentric travelers who are looking for marine sports that manage to meet their expectations when practicing them. All of them will fit quite well in here and they won't regret having a costa rica trip.
Montezuma; best area of Costa Rica for beach vacation?
Montezuma undoubtedly stands out a lot in Costa Rica because it is considered one of the best destinations for surfing. Which gives it a good position among the best tourist places. It has the nature reserve of Cabo Blanco, where long excursions are made all day in Montezuma. Taking whereas the time for the tourist to reaching the beach from the park is approximately 2 hours.
This certain degree of difficulty to reach the beach through the park, allows this beach to be much more exclusive. And in some cases, more quiet than others in the same province. If we are heading in another direction we will get the Malpais village. Without a doubt one of the best Costa Rica vacation spots.
Recently Malpais has gained a lot of popularity because some celebrities have discovered how beautiful it is. And have allowed themselves to buy properties in the area, celebrities such as Mel Gibson and Gisele Bundchen. Not to mention that Forbes magazine placed Montezuma's beaches among the best 10 in the world.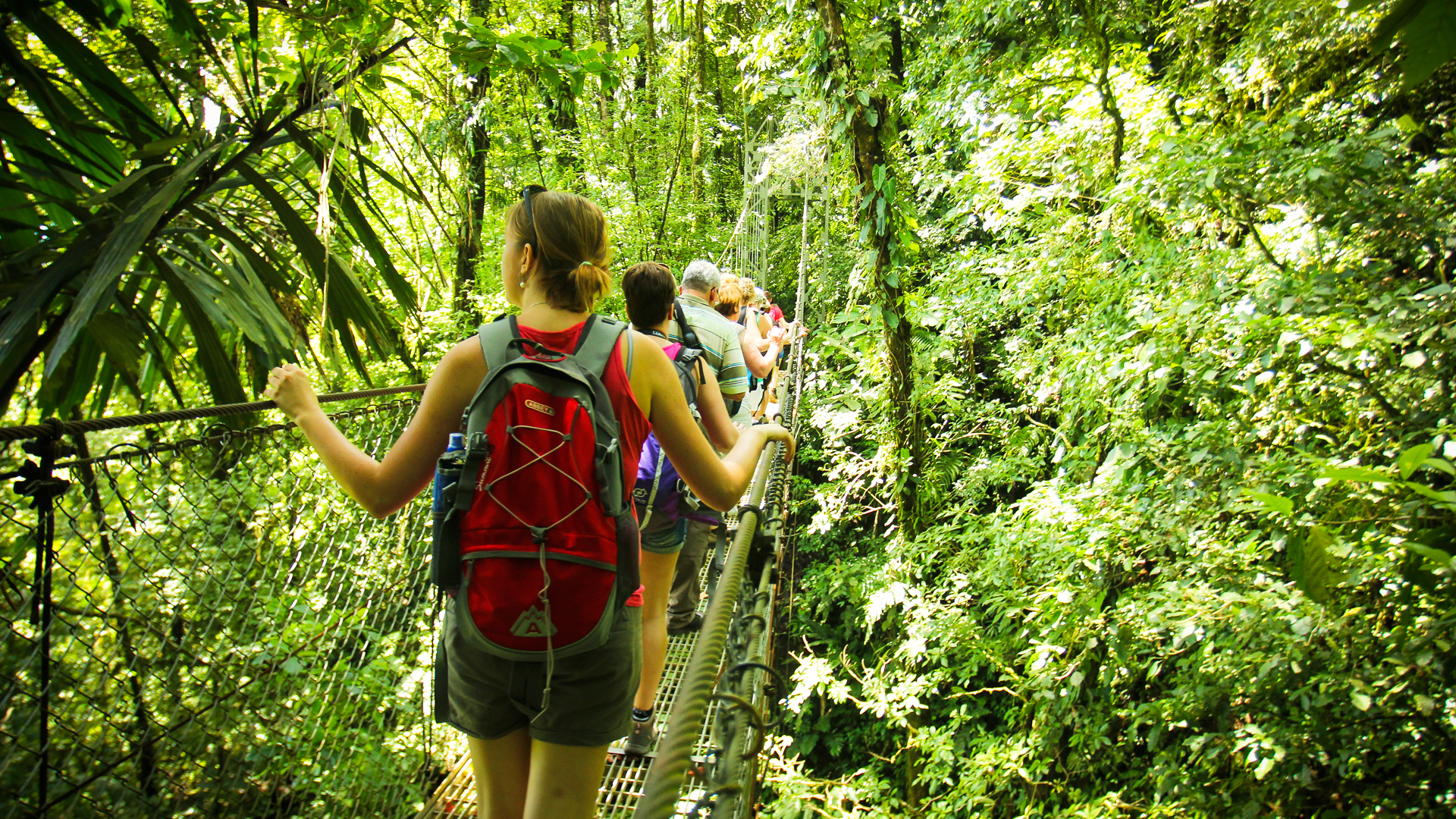 From this destination we can only conclude that it can attract all types of travelers. Backpackers and surfers, for its rock formations and jungles, to millionaires for its perfect waters, sunsets, and very clear sands.
You've found the best area of Costa Rica for beach vacation
We can say, Costa Rica has an incomparable beauty, with coastal areas where you simply have everything you're looking for. Extreme sports, quieter activities to be with the family, also if you are looking for ecotourism. Or if you simply want to get a place where there are perfect beaches and a very rich history. And culture to explore, learn, a gastronomy that you will love and landscapes that make everyone fall in love.