Costa Rica is one of the most magnificent locations that you can find on earth. Here at this beautiful country, you can find really amazing and breathtaking locations. In the past years, the country has become one of the best destinations for tourists all over the world. There are no doubts that, this is the best time to visit Costa Rica. Here you can have an amazing experience.
Either if you are travelling alone or with your family, visiting Costa Rica is something that you must do. This great country is the perfect place for you so that you can have amazing and unforgettable vacations. Here at Costa Rica, you can find many places to visit and a lot of funny activities to do.
If you are willing to have Costa Rica family vacation adventure, using Costa Rica premier tours is a must. This is an amazing web page where you can find a lot of magnificent tour options around the country. Thanks to a web page like this, find the perfect adventure at this country, won't be a problem. If you want to know more about this, then you should keep reading!
Why is this the best time to visit Costa Rica?
Close to December, Costa Rica becomes one of the best destinations where you can go with your family. This amazing country has a beautiful culture that you are going to totally love. Also, holidays here are very warm, full of amazing people and many places where you can get the New Year.
Costa Rica is a tropical country that counts with many amazing locations for you to visit. If you travel to this country, the first thing that you should to is plan where you will go. This is mainly because the high amount of amazing places that you will have to visit.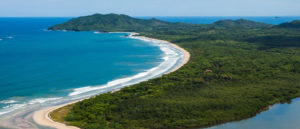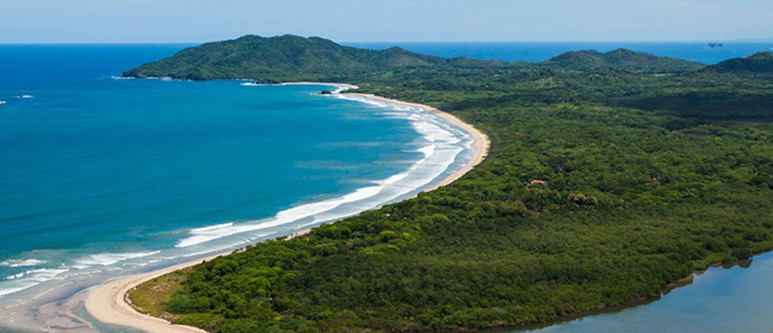 With that many places, sometimes you can get overwhelmed, this is why renting Costa Rica trip programs is an useful way of doing it. With a tour program, you can get an amazing schedule of what place you will visit, and on what time.
Finding the best Costa Rica excursion programs is the perfect way to secure an amazing adventure. With an excursion, you can visit some of the most amazing places around this gem of a country.  Up next, you can see a list of the best and most amazing locations that you can visit during vacations:
Playa Grande, one of the most beautiful and visited beaches by tourists from all Costa Rica.
Tenorio Volcano National Park, the perfect location for you to have an amazing adventure.
Rincon de la Vieja National Park, another amazing destination with tons of biodiversity.
Guanacaste Museum, the perfect place for you to learn more about the culture of Costa Rica.
At these gorgeous locations, you can truly live the experience of being visiting Costa Rica. There are no doubts that, visit this country, is going to be an experience that you will never forget.
How to make use of the best time to visit Costa Rica?
As you can see, Costa Rica is a country that can give you an amazing experience. It doesn't matter if you are travelling with your friends or family, Costa Rica will give you great moments.  In Costa Rica, living great moments won't be a problem at all.
If you are really interested about visiting Costa Rica right now, using Costa Rica premier tours web page is a must. At this web domain, you can find really great offers regarding travelling to Costa Rica. Here you will also have specialized support for customers, so that everything will be easier.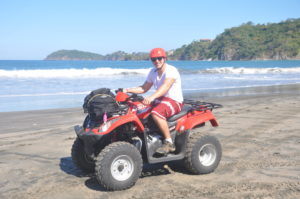 Costa Rica Premier Tours, is a web domain that has been working for a time by now. This web page is really loved by tourists, as here they can find amazing Costa Rica travel options. Thanks to this, they are able to easily plan their vacation in a beautiful country like this.
Costa Rica has a lot of amazing activities that you can do all over its beautiful destinations. With a Costa Rica trip, you can visit those destinations and enjoy from its great activities. Some of the funniest things that you can do in Costa Rica, are:
Surfing at the amazing beaches that this country has to offer.
Having an ATV tour through amazing national parks and discovering great locations.
Relaxing at amazing lakes, hotels and beaches, where you can get lots of peace.
Living magnificent moments with your friends and family.
Visiting gorgeous islands close to the shore, where you will live unforgettable adventures.
With Costa Rica premier tours programs, you can be part of any of these activities for great prices. There are no doubts that, a tour is what you need in order to enjoy from this country.
What else should you know?
The first thing that you need to do before travelling to a tropical country like this, is planning. You should start looking for a place where you could stay. There are many amazing hotels and vacation properties around Costa Rica that you can use.
Also, you need to rent Costa Rica travel programs, which are going to help you a lot. With vacation programs for tourists, you are able to visit some of the most amazing beaches of Costa Rica, such as:
Ocotal beach.
Del Coco beach.
The beaches of Costa Rica are totally amazing and have a lot of magnificent activities to offer. There are zero doubts that these are some of the best places that you can visit.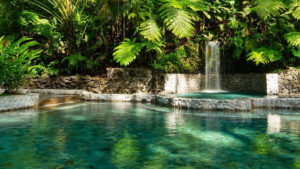 If you want to have the best adventures Costa Rica can give you, renting a tour is then a must. Thanks to this, tour programs can take you to the best places of this country.
Also, in a tour, they will take care of you, your family, and often will help with the planning. So, a tour is truly what you need if you want enjoy from the best time to visit Costa Rica.